World Wide Dictation Service is a family owned and operated business that prides itself on having a small business environment with big business aptitude.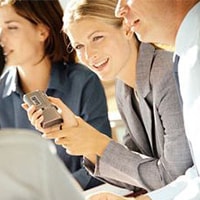 In 1964, Herbert Ofner knew that doctors needed a simple, cost effective way to dictate and transcribe their medical documents. To accomplish this, he would drive around Westchester County, Manhattan, The Bronx, Brooklyn and Queens picking up reel-to-reel and cassette tapes.
He would bring these tapes back to his office and hand them out to his staff of highly-trained medical transcriptionists. The transcriptionists, equipped with oversized headphones, a typewriter, and two pieces of paper (with carbon paper in between), would complete the transformation of turning an audio dictation into a professional, easy-to-read, typed document. Each day, he would deliver the completed documents and pick up additional tapes for transcription, thus creating a business cycle that would become one of the pioneer efforts in the medical and legal transcription business.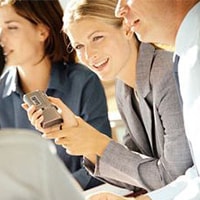 This system worked well for quite some time; then came a new generation with new innovations that would change the industry forever. Douglas Ofner, Herb's son, loved computers and familiarized himself with them sincehis teenage years. Each day, Douglas would have ideas to make the medical transcription run more efficiently and adapt to the 21st century.
He pondered to himself: what if we captured the audio digitally instead of on tape? What if our medical transcriptionists who work in our office could access these files over a computer network? What if our customers could connect to that network and access their medical transcription word documents? Suddenly, these bold, fresh ideas lead World Wide Dictation to become the first company to offer online Digital Dictation and Medical Transcription Services using the Internet.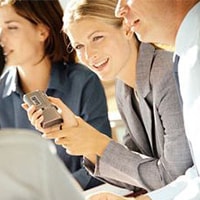 World Wide Dictation is now a second generation, family-owned business. The constant that has been in this company since 1964 has been pride in the documents and services we provide along with the best customer service available.
Whether we deliver documents by hand, by mail or over the internet securely; whether they are duplicates from carbon paper from a typewriter or a digital file retrieved from our secure website, you can be sure that the document is letter perfect every time. While our technology has changed, the quality of the product remains unaltered. Since the inception of Worldwide Dictation, our manifestation has been solidified through offering decades of exceptional service along with a transcendent reputation for being the best in the dictation business.
For more information on the services we provide, please visit the Services section. If you would like to speak to our staff or set up a demonstration, please visit the Contact Us section.